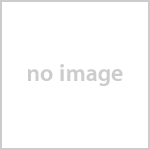 KAT, Oddech Wymarlych Swiatow
Audio CD
Disk ID: 459565
Disk length: 39m 12s (7 Tracks)
Original Release Date: 1994
Label: Unknown
View all albums by KAT...
"Oddech Wymarlych Swiatow" Tracks & Durations
| | |
| --- | --- |
| 1. Porwany obledem | 4:34 |
| 2. Spisz jak kamien | 5:16 |
| 3. Dziewczyna w cierniowej koronie | 5:29 |
| 4. Diabelski dom cz.II | 5:05 |
| 5. Mag-Sex | 6:20 |
| 6. Glos z ciemnosci | 5:39 |
| 7. Bramy zadz | 6:43 |
Note: The information about "Oddech Wymarlych Swiatow" album is acquired from the publicly available resources and we are not responsible for their accuracy.
Review
An Absolute Classic!!! after 20 Years of the Official Release, Available Again! the Crucial Album for Polish Metal Scene Now Remastered and Enhanced with Bonus Video Tracks ("Metal and Hell" and "666"), Recorded at Spodek in December 1986! the Album is Available in the Limited Digipack Edition, plus an Extra Booklet. The Band was Founded in 1979 and Since Then Has Been an Invincible and Indisputable Leader of Polish Metal Scene. During their Long and Eventful Career the Band Shared the Stages with Metallica, Running Wild, Helloween Or Motörhead. "Oddech Wymarlych Swiatów" is by Many Acclaimed the Best Kat Album! Recording Line-up: Piotr Luczyk on the Guitar, Ireneusz Loth on Drums, Krzysztof Stagman on Bass and Roman Kostrzewski on Vocals.
Other Versions
Albums are mined from the various public resources and can be actually the same but different in the tracks length only. We are keeping all versions now.