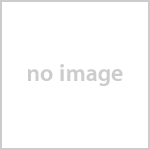 Richard & Linda Thompson, I Want to See the Bright Lights Tonight
Audio CD
Disk ID: 973487
Disk length: 37m 21s (10 Tracks)
Original Release Date: 1974
Label: Unknown
View all albums by Richard & Linda Thompson...
"I Want to See the Bright Lights Tonight" Tracks & Durations
| | |
| --- | --- |
| 1. When I Get To The Border | 3:27 |
| 2. The Calvary Cross | 3:54 |
| 3. Withered And Died | 3:28 |
| 4. I Want To See The Bright Lights Tonight | 3:09 |
| 5. Down Where The Drunkards Roll | 4:06 |
| 6. We Sing Hallelujah | 2:52 |
| 7. Has He Got A Friend For Me | 3:34 |
| 8. The Little Beggar Girl | 3:26 |
| 9. The End Of The Rainbow | 3:57 |
| 10. The Great Valerio | 5:21 |
Note: The information about "I Want to See the Bright Lights Tonight" album is acquired from the publicly available resources and we are not responsible for their accuracy.
Review
Hindsight confirms this as a British folk rock classic, but the studio debut for Fairport Convention alumnus Richard Thompson and then-bride Linda Peters Thompson was passed over for stateside issue upon its release in 1974. Granted its stubborn penchant for framing Thompson's arch broadsides, ballads, and rockers with silver horns, concertina, and pre-industrial imagery took these songs way out of contention with the rock fare of the day, Bright Lights survives as a stunning introduction to the Thompsons' remarkable music. The set also offers a primer on Richard's understated brilliance as both electric and acoustic guitarist (and no mean hand on mandolin). His spidery Stratocaster jigs and reels with a vinous sting, and, on the ear-tweaking "The Calvary Cross," offers a position paper on the rudiments of a style that would influence guitarists on both sides of the pond. Like the Band's Robbie Robertson, Thompson harnesses a tough rock attack to a rootsy folk intelligence that has since bubbled up in the playing of successors including Mark Knopfler, sounding timeless and contemporary with every string-bending flourish. --Sam SutherlandFull title - I Want To See The Bright Lights Tonight. The British folk-rock duo's 1974 masterpiece. Island.
Other Versions
Albums are mined from the various public resources and can be actually the same but different in the tracks length only. We are keeping all versions now.